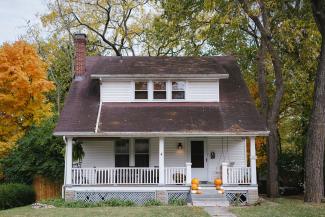 What You Should Consider If You Are Preparing To Buy Your First Home? Part 2 - By Peter Geckeler
In my last blog, I spoke about the financial aspects to consider when purchasing your first home. This month I wanted to speak specifically to the "soft-side" considerations that many do not consider before purchasing their home.
Does yard work, home projects, etc. that come with homeownership excite you or make you nervous? Consider how much free time you will have. Renting allows you to submit issues to your management company. This will also define what type of home to be looking for – fixer-upper vs. turnkey.  

How long do you plan to stay in the area? Traditionally it takes 3-5 years to just recoup the initial cost of purchase.

How much space do you need for your current or upcoming family?

How well do you know the area? If you are moving to a new city, it may be a good idea to rent for a year so that you can figure out in what part of town you want to live.

How does home ownership compare to other goals?

Remember: You can make any place a home. A house/apartment/etc.
So, what are the steps you should take if you are ready to move forward with the home-buying process?
Check your credit score and credit report and make sure there are no errors on your report. If there are errors, contact the appropriate credit agency. 

Find a real estate agent! Often asking friends & family members is a great way to find a trusted agent.

Speak to a mortgage broker or mortgage banker to get prequalified. Most real estate agents will have a mortgage broker that they work with closely. Try to get quotes from a few different lenders to find the most competitive interest rates & fees.

Research the area in which you want to live based on financial metrics provided by the mortgage broker.
If you want to discuss these aspects in more detail, please reach out to schedule a quick chat. https://calendly.com/pgeckeler/15min?back=1&month=2021-06