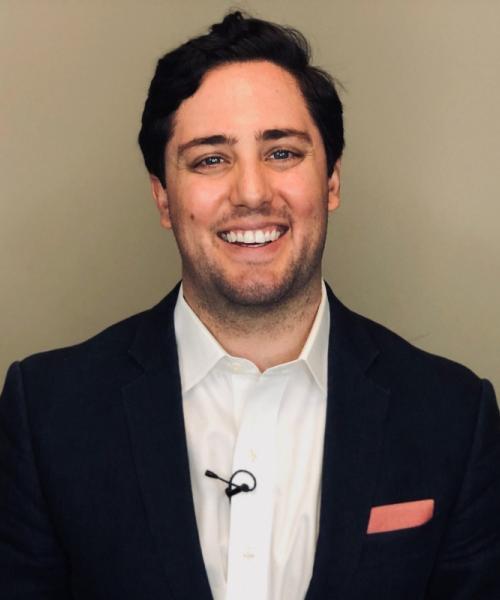 Peter Geckeler
Peter joined the LPA team in January of 2014 after interning with the firm several years earlier. After earning his B.B.A in Finance and a B.S.F.C.S in Financial Planning from the University of Georgia, Peter was interested in joining a fundamentally proficient financial planning firm that cared deeply for their clients. Having previous experience with the team at Legacy, he knew the firm's values, culture, and expertise would be a great fit.
Peter was born and raised right outside of Atlanta, GA and is the oldest of three. Peter became first interested in the financial planning profession after the sudden passing of his father at the age of 14. During this time, he tangibly witnessed the positive impact that a trusted financial advisor can have in a family's or individual's life during a difficult experience. This event was a crucible in Peter's life and directed his steps in pursuing a career in financial planning.
Peter's giftedness allows him to dive into the details of a person's financial situation, but his driving passion is the relationships that he forms while working with individuals and families in all stages of life. Specifically, Peter can relate to those who have experienced sudden loss in their life through death, divorce, or other difficult experiences and can walk with them through the financial burdens that often come as a result. Working with individuals to help them recover and achieve a sense financial security and peace is what really makes Peter come alive in his work.
Peter is a member at Perimeter Church in Duluth, GA and places his faith, integrity, and the relationships he cherishes above else. Peter enjoys spending time with his wife, Allison, at UGA athletic events in Athens or Atlanta Braves games. Traveling is another passion of Peter's, having spent time on service related trips in Thailand, Guatemala, and South Africa. Peter's two favorite hobbies are playing his Taylor acoustic guitar and participating in just about any outdoor activity. Peter has earned certification as a CERTIFIED FINANCIAL PLANNERTM professional, which can help him to better serve his clients.
Peter loves getting to know individuals and their unique story, abilities, and personality. He considers it an honor for others to allow him to walk with them through the financial decisions that life brings.